- Home
- Sessions
- Scientific program
- VLBI Training School
- Proceedings
- List of participants
- Photos
- SOC/LOC
- Links
- Contact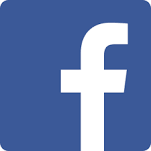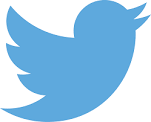 Travel information
The 24th EVGA and related meetings will take place in Las Palmas (Gran Canaria, Spain) on March 17-20, 2019.
How to get to Las Palmas airport:
Several international and national airlines fly to Gran Canaria island (airport code LPA). Please check the LPA airport web and the Gran Canaria tourist information for some travel tips.
From the airport to Las Palmas city center:
A taxi from the airport to Las Palmas de Gran Canaria is about 40 €/one way. It takes around 30 minutes to arrive the city center by taxi. You can also take a bus (guagua) from the airport to the city center. It costs 3 €/one way and it takes around 40 minutes. For more details check bus route number 60 (global) from the airport to the city center with stops in San Telmo station and Santa Catalina station. Frequency from 5h to 21h every 30 minutes, from 21h to 23h every hour.
From the city center to Las Palmas de Gran Canaria University:
The LOC has organised a private bus transport from the city center (Las Canteras beach area) to the conference venue in the Las Palmas de Gran Canaria University.

The private bus is included in the registration fee and it will be scheduled based on the meeting needs. There will be two meeting points in Las Canteras area. It takes around 15-20 minutes to get to the conference venue. Please check the Google maps below for a preliminar location of the bus meeting points.

You can also use public transport from the city center to the conference venue in the Las Palmas de Gran Canaria University.

Main routes to get to the University are bus route number 25 and bus route number 26. It costs 1.40 €/one way. Bus route number 25 takes around 40 minutes to get to the University venue from the city center. Bus route number 26 takes around 50 minutes toget to the University venue from the city center.

In Google maps: