- Home
- Scientific program
- Proceedings
- List of participants
- Photos
- Venue/Lodging
- SOC/LOC
- Links
- Contact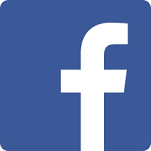 Inauguration of RAEGE VGOS station in Santa Maria
May 20, 2015
Please note the schedule, as follows:
All participants (and registered guests) will meet at 5:30 am (yes it is early!!) since the LOC has arranged 2 buses that will leave from Hotel Azores Atlántico towards the airport.
The charter flight to Santa Maria island leaves at 6:30 am. Please beware that you must go to Hotel Azores Atlántico in due time, if you are not lodged there.
After a short (20 min) flight, 2 busses will bring all participants to the Santa Maria Hotel to have breakfast, and then to the RAEGE station site.
The inauguration ceremony is scheduled to happen at 10:30h, at the radio telescope site.
At 1pm, after the inauguration the buses will lead all participants back to the hotel for lunch.
After some sightseeing of the island, participants will fly back to Ponta Delgada (flight is scheduled at 6:40pm).